Sweetie Kawaii in NEO Magazine
Sweetie Kawaii in NEO Magazine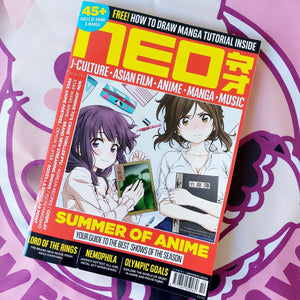 Your browser does not support our video.
Thank you so much NEO magazine for featuring us! For those of you who don't know NEO magazine, NEO magazine is a magazine dedicated to all things anime, manga and Japanese culture. Its packed full of exciting features, from reviews and the latest news to animation and video games and kept up-to-date with all things happening in Asian pop culture.
We are a long time fan of this magazine and we never really thought we would feature in it one day! So thank you so much NEO magazine!